FACULTY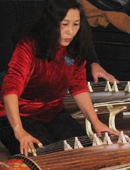 Sachiko is the founder of JLC. She has taught Japanese at universities, colleges and companies and has given many public lectures about Japanese art and culture. Sachiko is also an artist working in woodcut, watercolor, collage and mixed media, and a Koto player of Yamada School. Education: Osaka Language School, Osaka, Japan; Chuo University, Tokyo, Japan; Newbury College, Boston. To see Sachiko's fine art visit sachikofurui.com.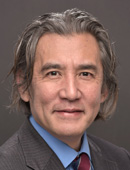 Masa holds a graduate degree in communications from Northwestern University. He has been teaching Japanese to youth and adults in the Boston and Chicago areas over the past 16 years. In addition to teaching at the Boston Japanese School, he presents to business travelers, enhancing their knowledge of Japan's culture and customs. During the summer months, Masa enjoys guiding Japanese visitors on historical-Boston tours, and guided tours of the Museum of Fine Art's renowned paintings and art collections.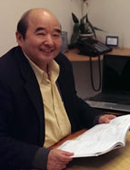 Tetsuaki has been teaching Japanese to students in ages ranging from grade school to adult since 1989. He also has worked with computer technology. He enjoys Japanese classical literature, especially Shinobu Orikuchi. Education: Yokohama National University (Economics/International Relations).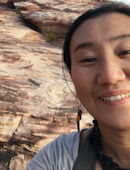 Reiko enjoys Japanese literature, Japanese calligraphy, playing music and making art. Reiko was born and raised in Osaka, Japan. She has been teaching and tutoring Japanese language and arts in New York, California and Massachusetts since 2005. Reiko enjoys finding fun new ways to teach and learn Japanese. Through her efforts she hopes to make Japanese language, culture and art accessible to everyone.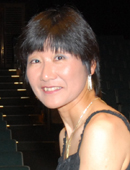 Originally from Nagoya, Shizue enjoys teaching students of all ages, as it makes her grow along with the students. Curious about languages, she is currently learning Russian and Korean. She loves dogs, nature, reading, eating, and is a classical pianist.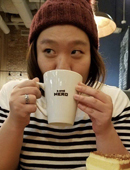 Tammy is a Boston native with a degree in psychology and a minor in art history from UMass Boston. She is a Japanese language and stationery enthusiast. Her other interests include traveling, reading, film photography and watching competitive figure skating.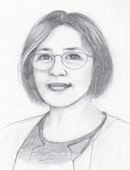 Yoko T. is a master of all kinds of Art. She studied sociology at Tokyo Woman's College in Tokyo. She continues studying many Japanese traditional arts and has became a masters of them. While she was in Boston 2012-13, she taught Cooking, Sewing, and Kimono-Wearing at Harvard Neighbors. She participated in the Boston Flower Show and was awarded a prize in the Dried flower Arrangement category. Yoko has also been teaching Kimono-wearing and Flower Arrangement in Tokyo for 20 years. Her life is full of LOVE to others!